DONATIONS & SPONSORSHIPS
Jacksonville is a city of the arts and one of the fastest growing events in the arts is the Jacksonville Short Film Showcase. This independent event has attracted sold out crowds for years and going into 2017, we will be expanding the format with new rules and guidelines. One of the new guidelines in the upcoming event includes a cash prize for the top three films (chose by judges and audience members.) Aside from the entry fee, we will be looking for sponsorship and donations to help grow the winner's pot and perhaps fund future events. If you are looking to support local art and would like to help, please visit our GoFundMe site to donate.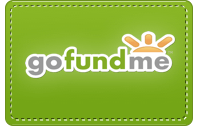 Featured Sponsors
Local business interested in sponsoring the event can earn a mention here on our website, as well as a link back to their site, and a special thank you at our typically sold out events. Please contact us for more information or just submit a donation to our GoFundMe campaign.